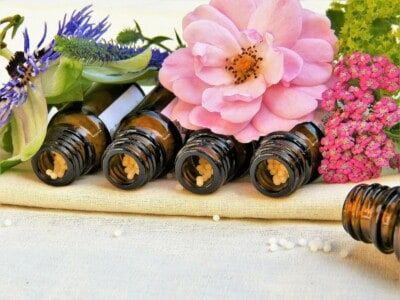 Treatment by a non-medical practitioner – holistic and gentle supplement to conventional medicine
More and more people rely on naturopathic procedures for certain complaints. Naturopaths are possible contacts for anyone considering naturopathic treatment.
Of course, it is also possible to consult a naturopathic doctor.
But what is the difference between a naturopath and a doctor?? And how to find a good and reputable alternative practitioner?
The alternative practitioner – expert for alternative medicine
In the Heilpraktikergesetz the concrete activities as well as the limits of Heilpraktikern are exactly regulated.
The requirements for access to the profession are also stated in it.
In principle, alternative practitioners are considered experts when it comes to alternative medicine.
They diagnose and treat diseases based on folk medicine, naturopathy and alternative medicine.
What may a Heilpraktiker? – What is not allowed?
Heilpraktiker do not go through medical studies like doctors do. Therefore, there are also limits to diagnostics and treatment.
For example, the Infection Protection Act regulates which diseases may not be treated by alternative practitioners.
A non-medical practitioner is not allowed to treat infectious diseases such as measles, diphtheria, cholera, botulism or venereal diseases.
In addition, he is not allowed to prescribe medicines and anesthetics according to the German Medicines Act.
A naturopathic doctor is still prohibited from using
To give birth assistance,
practice dentistry,
X-ray,
to investigate criminal offences and
determine the death of people.
The professional title "Heilpraktiker" is protected in Germany. Exercise is allowed only with state permission.
Attention: A non-medical practitioner is free in the application of his treatment methods, as long as he is demonstrably competent in the respective area of expertise. In case of exceeding the knowledge and competences he has to refer the patient to a doctor.
The naturopathic doctor – well acquainted with human anatomy
Doctors complete a six-year course of study in human medicine at a university and are therefore 100 percent familiar with all human anatomical features as well as diseases.
Through the granting of the license to practice medicine, they may legally exercise the medical profession.
Following medical school, there is a residency during which the student is introduced to a specific area of practice.
A doctor of naturopathic medicine has completed further training in naturopathic therapies in addition to his or her studies and clinical-practical training.
Treatment methods of an alternative practitioner
The treatment by the alternative practitioner is carried out according to holistic approaches. Thus, not only symptoms are treated, but the disease as a whole is considered.
The focus is on the realization that body, soul and spirit are closely related to each other.
A significant treatment method of alternative practitioners is homeopathy.
A decisive factor for the success of treatment is the activation of the body's own self-healing powers.
The main treatment methods of a Heilpraktiker include:
,
phytotherapy (herbal medicine),
Schüßler salts,
TCM (Traditional Chinese Medicine),
Osteopathy,
Ayurveda and
Hypnosis.
In addition, other procedures such as:
relaxation methods (z. B. meditation, autogenic training, progressive muscle relaxation),
Nutritional therapy (z. B. therapeutic fasting),
holistic exercises (z. B. yoga, breathing therapy),
physical therapy (z. B. Kneipp),
regulation and stimulation therapy (z. B. cupping),
subtle therapy (z. B. Bach flower therapy, sound therapy),
touch (z. B. foot reflexology) and
psychotherapy (z. B. depth psychology, behavioral therapy)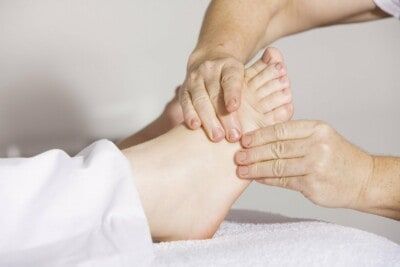 More and more people rely on the skills of alternative practitioners – why?
A recent study shows that today more and more people tend to naturopathic medicine.
Whether acupuncture for tension and pain, homeopathic remedies for inner restlessness, anxiety and nervousness, or autogenic training and yoga to reduce stress: a clear trend is emerging.
Even complaints in children are increasingly treated with the help of alternative healing methods.
Doctors also recognize alternative therapy methods more and more and use them with their patients.
Thus in the today's time many humans feel ever more strongly abandoned by the school medicine.
Above all chronically ill people and people, for whose complaints no causes can be found, hardly trust physicians any longer. After a long marathon with doctors, they are considered "out of treatment.
The lack of therapeutic success is often the result of limited approaches or very brief diagnostic discussions.
Who then visits a Heilpraktiker, often gets the feeling to be understood and taken seriously.
A decisive factor for patients is usually the combination of professional competence and cooperation based on partnership.
To alleviate their complaints, many people now seek help from nature, which also causes fewer side effects.
No wonder that alternative practitioners are becoming more and more popular.
The advantages of a visit to an alternative practitioner
In many respects a visit to a Heilpraktiker brings advantages:
Not only the symptoms of a disease are considered, but also possible causes are searched for. The holistic aspect is therefore the focus of treatment. The field of activity of the non-medical practitioner ranges from diagnostics to treatment. Psychotherapy is also offered to clarify possible psychological causes.
Alternative practitioners work without pressure to meet deadlines or to perform, and can therefore take their time for consultation, diagnosis and treatment. As a result, patients receive a lot of personal care and attention.
Prescribed preparations are mostly herbal-based and thus free of undesirable side effects. Rather, they should activate the self-healing powers.
This is what makes a good alternative practitioner
When choosing the right alternative practitioner, the following points of reference can be a guide:
A missing official permission by the health office should give to think.
Does the non-medical practitioner have further qualifications in the field of naturopathy??
Do the treatment methods offered by the alternative practitioner fit with one's own ideas??
Promises regarding the healing of complaints should make skeptical.
Does the alternative practitioner regularly participate in advanced training courses? Are corresponding certificates for all patients freely visible?
If the alternative practitioner is rated positively by other patients on the Internet?
How does the alternative practitioner stand on the subject of orthodox medicine? Does he cooperate with doctors or does he clearly distinguish himself from orthodox medicine and the pharmaceutical industry??
Is the alternative practitioner a member of a professional association??
Does the alternative practitioner issue correct invoices and does he explain the arising costs exactly?
If the alternative practitioner takes enough time for the treatment?
Does the alternative practitioner explain all treatments and interventions in detail??
If these points are clarified and a Heilpraktiker fulfills all important requirements, then its treatment represents a quite meaningful addition to the orthodox medicine.