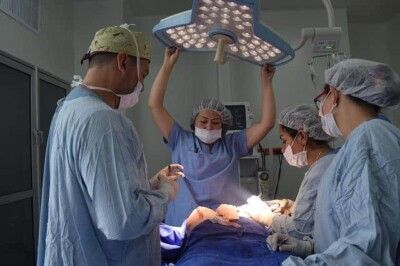 Plastic surgery: what is meant by it?
Plastic surgery is a broad surgical subspecialty that, unlike other surgical specialties, is not limited to a single organ system.
Therefore, it is a technically demanding and naturally creative field that is constantly changing and reinventing itself.
Plastic surgeons treat conditions ranging from congenital abnormalities to cancer, trauma, and degenerative or autoimmune diseases.
Also, plastic surgeons are team players by nature, as they must constantly collaborate with other specialties such as general surgery, gynecology, neurosurgery, ophthalmology, maxillofacial surgery, orthopedic surgery, ENT, and urology to correct abnormalities or defects in/on the body.
In the following some fields of activity of plastic surgery are listed and explained to get an overview.
This overview is not all inclusive. However, it offers a glimpse into the field of plastic surgeons' activities!
For personal consultations or more information, you can click on the following link: https://www.plastic-surgeons-munich.com/.
Aesthetic (cosmetic) surgery
Cosmetic or aesthetic surgery includes various rejuvenating procedures to treat structures of the face (z.B. Facelift for age-related changes, rhinoplasty for a large nose, blepharoplasty for excess eyelid skin) and other parts of the body, including but not limited to the breast (z.B. breast augmentation) and the abdomen (z.B. abdominoplasty after pregnancy).
The field also includes the use of various injectables such as fillers and neurotoxins to treat asymmetries and age-related changes.
Hair transplantation
Hair transplantation is a surgical technique by which plastic surgeons transfer hair follicles from one part of the body, the donor site, to a deficient recipient site.
This minimally invasive procedure can be used for bald spots or to restore eyelashes, eyebrows, pubic or chest hair.
Scars caused by previous injuries or surgeries can also be filled with this procedure.
Gender reassignment surgery
Gender reassignment surgery is a surgical procedure in which the physical appearance and function of a transgender person's existing sex characteristics are altered to resemble those socially associated with the identified sex.
This includes feminization or masculinization of the face, breast augmentation or mastectomy, vaginoplasties and phalloplasties.
Reconstruction of the hand and upper extremities
Plastic surgeons can treat both pediatric and adult patients with deformities of the hand and upper extremities due to traumatic, oncologic or congenital/syndromic causes.
Traumatic cases may require not only bony fixation, but possibly replantation of all or part of the hand and upper extremity.
In addition, nerve and tendon repairs and transfers are important techniques for restoring feeling and function to the upper extremity.
Breast reconstruction
Plastic surgeons can play a crucial role in the multidisciplinary care of patients with breast cancer.
Reconstructive options after breast cancer surgery include neoplastic surgery after lumpectomy or implant-based or autologous reconstruction after mastectomy.
The most common form of breast reconstruction is implant-based reconstruction, in which a tissue expander is first inserted to stretch the skin after mastectomy.
After the tissue expander has been sufficiently stretched, a permanent implant is inserted.
However, autologous reconstruction is considered the gold standard when it comes to restoring the natural shape of the breast and is most often achieved through a free flap transfer from the abdomen or, less commonly, from the buttocks or thighs.
These were only a few fields of plastic surgery. There are many more fields. However, this should give a rough understanding of what plastic surgery deals with.