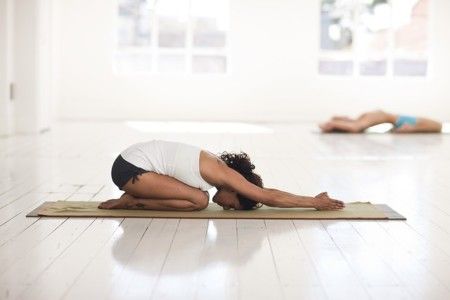 Alternative health with yoga
In today's time one has several possibilities to become healthy again respectively. to help yourself in case of illness. Either one trusts blindly the physicians and gives itself to our health system or one tries it with alternatives as for example the Yoga.
Now probably many will already grin and click away the article. Again one who believes yoga is a panacea. Yoga is still smiled at by many people. But if you take a closer look, as science is now doing, you will find that yoga can help you in so many areas of your life.
Bring body and mind in harmony with yoga
Yoga is a tool to bring body and mind back into balance. It manages to activate your self-healing powers by stretching certain energy pathways in your body, to put it in a nutshell. It also manages to stop your mind carousel. Because even bad thoughts can make you sick in the long run and put you in a bad mood.
Why not try to help yourself first, instead of submitting to the current health care system". This market is only on the fact that the people are ill, so that the Rubel rolls. This at the expense of many people, which in my eyes is a complete dilemma.
Yoga versus taking pills
Many people are not even aware of this problem and swallow all their colored smarties every day and spend a lot of money on their health. But this does not have to be. In many studies on "yoga versus swallowing pills" some got their medication, the other part completed certain yoga sessions a week. The same positive improvements of both groups were found. I would rather prefer the healthier yoga variant.
Regular yoga for tension
I think we all need to learn more that our body can heal itself if we allow it to rest and relax. For many people in this day and age a thing of the impossibility. Especially in the case of chronic back or neck pain does not have to go directly to the pill. Regular yoga exercises can help you relieve your tension and take away your pain.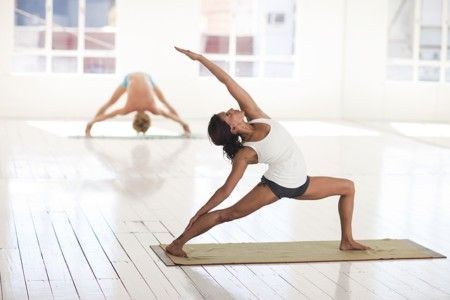 The whole body shuts down after a yoga session and stress leaves your body. Therefore, I would also recommend it to all those who suffer from constant insomnia. Regular yoga exercises can help you fall asleep and especially sleep through and help you find your sleep.