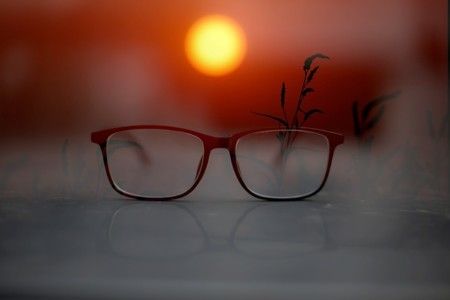 Treat eyes: Ways to better eyesight
The eyes resp. the visual sense is one of the strongest senses of humans and is of high importance for participation. People are particularly afraid of losing their eyesight. Almost all aspects of life are directly related to the ability to see. Nevertheless, hardly any person retains one hundred percent vision for the entire duration of life.
What affects the visual acuity?
Many reasons cause the eyes to change their vision sooner or later. This can happen due to pathological changes, infections, diseases, wear and tear, injuries or environmental conditions. Many diseases, such as. B. Diabetes, high blood pressure, multiple sclerosis or stroke can reduce the visual acuity.
Direct eye diseases, such as glaucoma or cataract, also lead to deterioration and even blindness. Malnutrition and smoking also contribute to eye deterioration. In some cases it is possible to get help by means of aids (classic glasses or contact lenses).
The eyes of adults usually do not recover on their own, unless it is a short-term impairment and symptoms, such as. B. Inflammation.
Eye laser treatment: When does it make sense?
In some cases it is possible to perform a surgical correction of the eyes. Not every disease can be corrected by surgery, but in many cases a significant improvement of the eyes and increase in quality of life is possible. For myopia up to -10 dpt, laser eye surgery can be used to increase vision.
Depending on the visual acuity different modern methods can be applied. Farsightedness up to 3dpt is also treated surgically by a laser procedure. Another wide field for successful laser eye surgery is the problem of astigmatism.
If you are considering laser eye surgery, there are several ways to go about it, the first of which should be a detailed consultation with a specialist. The quality and expertise of the facility should play the biggest role in the selection process.
The treatment starts with a detailed consultation, weighing of options and the patient should have the chance to ask all the questions that are interesting for him/her. Aftercare after the operation is also offered in the service package, in order to ensure the healing process and, if necessary. Detect complications early.
Laser eye surgery procedures
ReLex smile
The procedure is gentle and painless, it is a minimally invasive procedure. Only a tiny incision is made, the healing process is very good and the method is considered mild and not very uncomfortable.One treatment lasts only about half a minute per eye and the procedure is suitable for the treatment of dry eyes. With this operation it is possible to treat corneal curvature as well as myopia.
Femto-LASIK
This treatment is a further development of the already very well-known method of LASIK surgery. With Femto-LASIK it is possible to operate on eyes with a very thin corneal layer as well as to correct myopia. The incision on the eye is not made mechanically, but with a fine laser, after only three days it is usually possible for patients to get along without glasses or contact lenses.The treatment is only minimally noticeable for the patient and is perceived as little stress. Due to fast healing and significant improvement, patient satisfaction with this procedure is also high.
Support eyes naturally
After laser eye surgery, it is possible to support the healing process and also the preservation of acquired vision and eye health with gentle procedures. Those who rely on homeopathy can use the remedy Staphisagria C30 to help the body process the incision faster.
In the run-up to the procedure, an Arnica preparation can be taken. Euphrasia can also have a supportive effect, especially when symptoms such as eye dryness or frequent blinking occur. For the general strengthening of the eyes should rely on the supply of vitamins A, C, E, as well as beta-carotene. Note the fat solubility of some vitamins, carrots should be taken for example. B. Preferably enjoyed with a tablespoon of high-quality oils.