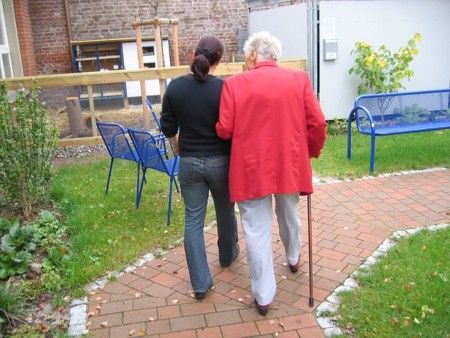 Great that there is competent care
At some point in their lives, most people reach a point where they need outside help or care. This is usually the case with seniors, when physical infirmities or dementia make independent care impossible. However, if close relatives are unable to provide care and support, an alternative must be found quickly.
24-hour care in your own four walls
For most people, the thought of moving into a nursing home in old age is unbearable. Having to leave your own home, dispose of personal belongings, live in a small space, possibly together with other seniors – unimaginable. But what to do when even daily personal hygiene becomes an ordeal??
Those who live in the Stuttgart area can, for example, make use of the 24-hour care provided by Toll 24. The ambulatory care service is already active for over 25 years in the domestic nursing and care and has the necessary authority in all interests.
Outpatient care in all difficult situations
Outpatient care services, such as those provided by Toll 24, offer patients, often seniors, the option of remaining in their familiar surroundings. The relatives also benefit from this service – they can go about their usual work knowing that their mother or father is well looked after.
In addition, it happens again and again that accidents make a nursing service necessary. Depending on the severity of the injury, it is not uncommon to have to provide day and night care, which usually includes administering medication or giving injections. Of course, relatives cannot do this – this is where the outpatient nursing service comes in.
Customized advice
In addition, a good care service always has an open ear for patients and family members alike. The professional competence of the employees of outpatient services ensures that tailored advice can be given – individually and taking into account all the facts.