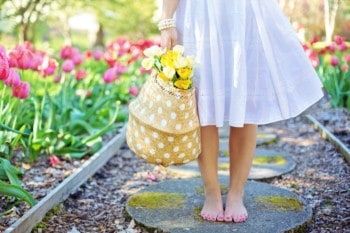 Top tips for a healthy start to summer
The sun's rays warm our skin and it smells wonderfully fresh outside. The meadows are green again and the flowers slowly start to wake up from their winter sleep. Spring is here!
It's been a long time coming and after this winter's freezing temperatures, I think we're all thankful for the warmer days. Soon the summer is just around the corner and we get again a good dose of vitamin D.
For many, however, shaking off the winter blues takes a bit of time and we need time to get back into the swing of things and feel healthy and fit again.
Often lethargy gets the upper hand in the cold winter days and makes it difficult for us to start the spring full of energy.
It's very understandable and just human to simply need more comfort and rest in the cold days, and also to resort more to hearty foods in our diet. Only very few people manage to drag themselves to the gym and eat light salads or other food even in sub-zero temperatures.
Most of the time it is the home cooking and the dessert that sweetens the dark, cold season. When it is already dark outside at 4 o'clock, the motivation is often also in the basement and you prefer to lie on the warm sofa at home. You just don't think about how important it is for our well-being to be healthy and fit.
But the days are getting longer again and you clearly don't want to spend the summer at home on the sofa. The beach is calling! What can you do to leave the marmot lifestyle of winter behind as soon as possible and start fit and healthy into the summer?? Here are our top tips!
1. Planning is everything
If you want to change your lifestyle, you know best what you are getting into. It is not an easy undertaking and certainly the lazy winter lifestyle would be pleasant for the time being. But then you also feel good? Certainly not!
So change is in order. If you just jump in without a plan, then the whole operation is often doomed to failure right away.
However, if you have a 'step by step' plan, you have already overcome a major hurdle. You don't get fit and healthy overnight.
2. Come time, come advice
Do not rush. If you throw yourself headlong into the new summer lifestyle, you will tire quickly. It is the same principle as a crash diet. So if you forbid yourself to be lazy and just go out and about, you will quickly feel the effects and want to retreat.
The groundhog lifestyle is not as easy to shake off as often desired. Besides, you always know what is best for you. So step by step slowly but surely to the goal.
3. Change diet
If you want to feel and look good, you have to be careful what you feed your body. Often the immune system is weakened and attacked in winter. It's not for nothing that many people get sick when it's cold outside.
That's why you have to give your body a lot of healthy nutrients and pay special attention to vitamin-rich food. This does not mean that you have to cut out all unhealthy foods from the menu immediately. Simply try to include less unhealthy, and more healthy, light, vitamin-rich foods.
It is especially recommended to start the day with a green, fruity summer smoothie. It's a vitamin bomb, tastes great and guarantees a fresh, light start to the day.
4. Activate yourself to do sports in the summer
As mentioned above, people often do not like to move too much in winter. Then, when summer is approaching, there is often panic, because the bathing lake calls. So the bikini season. Often you are afraid to present yourself in a bikini again after the long, lazy winter.
Of course, you do not automatically lead after sports as soon as the summer comes.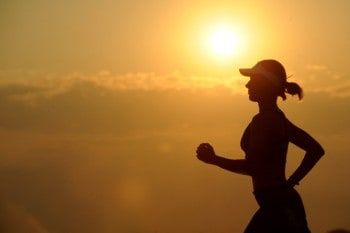 But it is really worthwhile to get up the courage to do sports. Sport releases endorphins and can even help in the fight against stress and depression, as proven by numerous studies. Sport may sound like sterss at first, but it makes it shrink in everyday life. The relaxation and well-being boost you get from exercise can't be compared to 'lying on the couch'.
As with the other tips, however, do not rush things. If you start with an intensive program several times a week, you will not do yourself any favors and will soon burn out.
However, excuses no longer apply, because 3x 20 per week with a HIIT program is already enough to get to the goal. And who does not have 20 min?
Conclusion
In order to be healthy and fit in spring, we first have to get rid of our old, bad habits. But this is better done slowly and step by step, so that you do not 'burn out' and no longer feel like doing anything. Then it can happen quite fast that instead of fit and healthy, tired and unmotivated in the summer starts.
Avoiding this is probably a top priority. So, just include some exercise, get your diet in shape and plan everything nicely through. Then nothing stands in the way of the plan to start the spring healthy and fit.
Image copyright:
Girl with flowers: Pixabay © jill111 (CC0 Creative Common)
Jogger: Pixabay © skeeze (CC0 Creative Common)