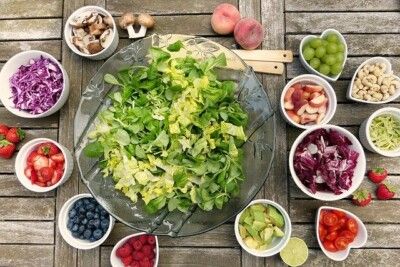 The right diet as a goal
Those who have set themselves the goal of changing their lives and henceforth living healthier often fail right at the beginning to implement this goal. It is difficult and often not successful from one day to the next to turn one's habits around 180 degrees and to become active in sports, as well as to change to the right nutrition.
A good dose of ambition and basic structuring is required to carry out life-changing actions. It is helpful to set up a plan for what you want to achieve in the first place and how you can increase this in small intermediate stages.
Once you've managed to motivate yourself to exercise regularly, the next point is to adapt the right diet to your more active lifestyle.
As soon as one saves more time from its daily routine for its Fitness program, it could be difficult for many humans to make additionally still place for the preparation of healthy meals. It is understandable, but in the end it is inevitable if you want to change something in the long run.
The appropriate proper diet for sports
You don't have to become a master chef, but fresh vegetables, fruits and unprocessed foods should be on your shopping list and used often in the kitchen.
If this seems like too much at first, you can look for alternatives and have high-quality, healthy meals delivered as well, for example.
It is only important to pay attention to what you eat and that the daily requirement of important nutrients and vitamins is covered.
Especially those who have a specific purpose in doing sports, such as toning the figure or building muscles, should use appropriate foods for support.
As you build muscle, you lose fat at the same time, and that's what most people are after. Therefore, it is important to give the muscles what they need and that is quite clearly one thing: protein.
Those who love meat should have no problems here, because fish, chicken or turkey provide athletes with a high protein content. But how can vegetarians help themselves?
Proper nutrition with reliable protein suppliers
Often, a healthier lifestyle goes hand in hand with a commitment to vegetarianism, and equivalent substitute products must be found for this purpose. Soy products, low-fat curd cheese and pulses can be regarded as reliable sources of protein.
Legumes do not have the best reputation, because they make a meal look rather plain and they are also said to cause digestive problems, such as flatulence.
However, in addition to their high protein content, legumes have many other significant nutrients that the human body needs on a daily basis.
In particular, the fiber content, with which peas and lentils are equipped, is worth noting, because fiber ensures a lasting satiety, which in turn is conducive to a balanced diet.
If pea stew is too stale for you, you can also modify your recipes using chickpeas: The peas with the funny-sounding name are mainly used in oriental cuisine and the hummus, which is now very popular in Germany, would not do without chickpeas.
In addition, soups, salads and Currys can be rounded off with the healthy leguminous plants, so that the own courts work no longer meager, but straight trend-consciously. Whom nevertheless concerns around its intestine plague, which should seize increasingly to the protein and ballast-material-rich leguminous plants, since the human stomach must accustom simply only.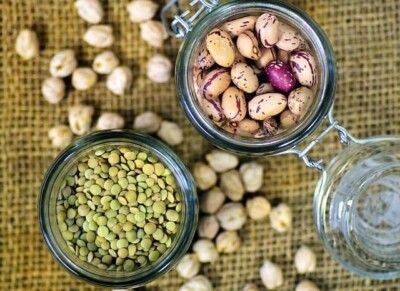 Those who manage to gradually find and maintain the perfect combination of more exercise and a healthy proper diet will sooner or later reach their goal quite automatically.